Maps4Smart supports the two latest versions of the following browsers for users and candidates:
Apple Safari
Google Chrome
Microsoft Edge 18 +
Mozilla Firefox
Opera
Each map is composed of a search bar, a burger menu, a map area, and a job list.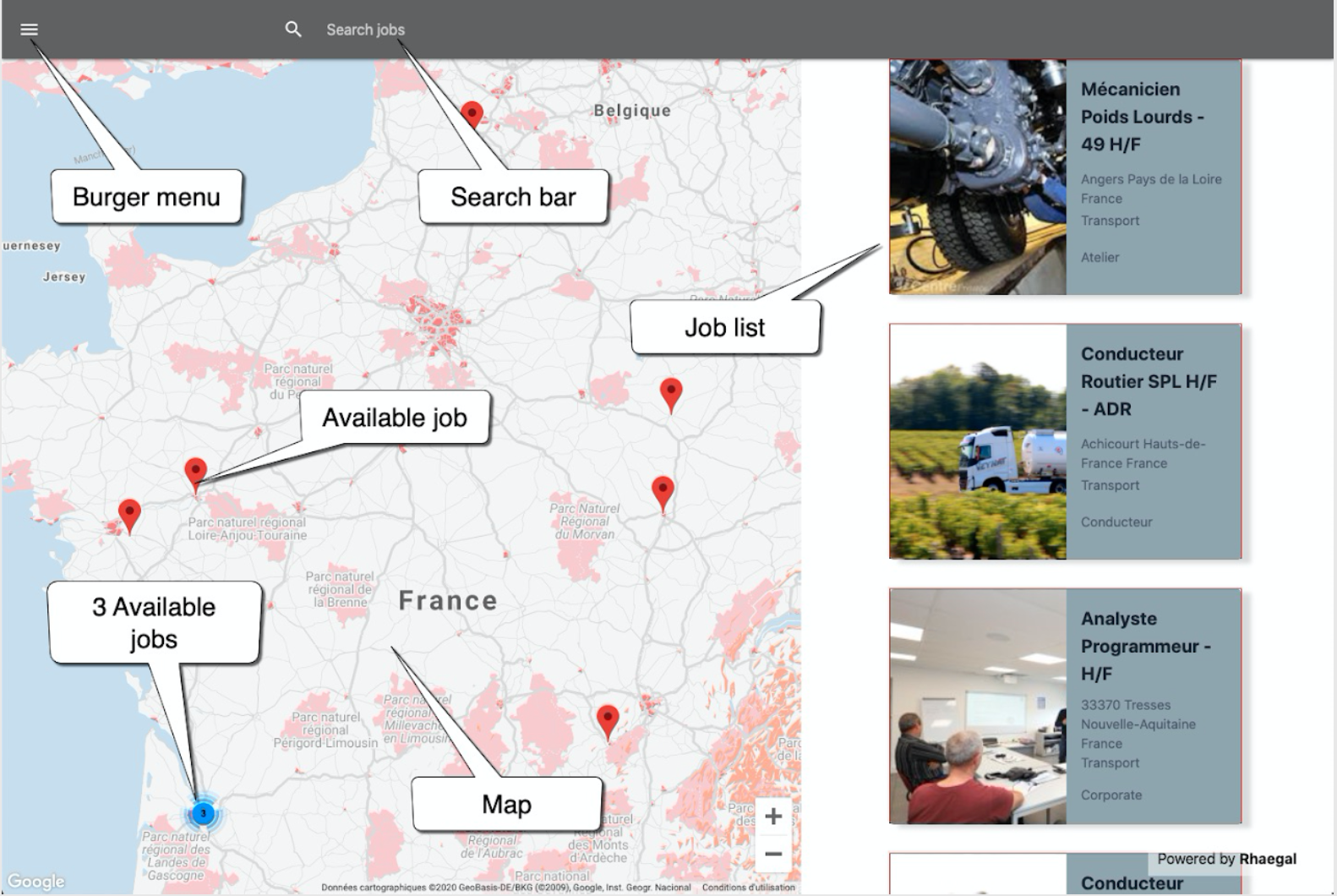 Clicking on a job in the job list will open the SmartRecruiters job description page.
The Burger Menu is opened by clicking on the Grid icon in the top right corner and will display the search filters for the candidates to specify their interests. Both the map and the job list are refreshed by clicking on Apply.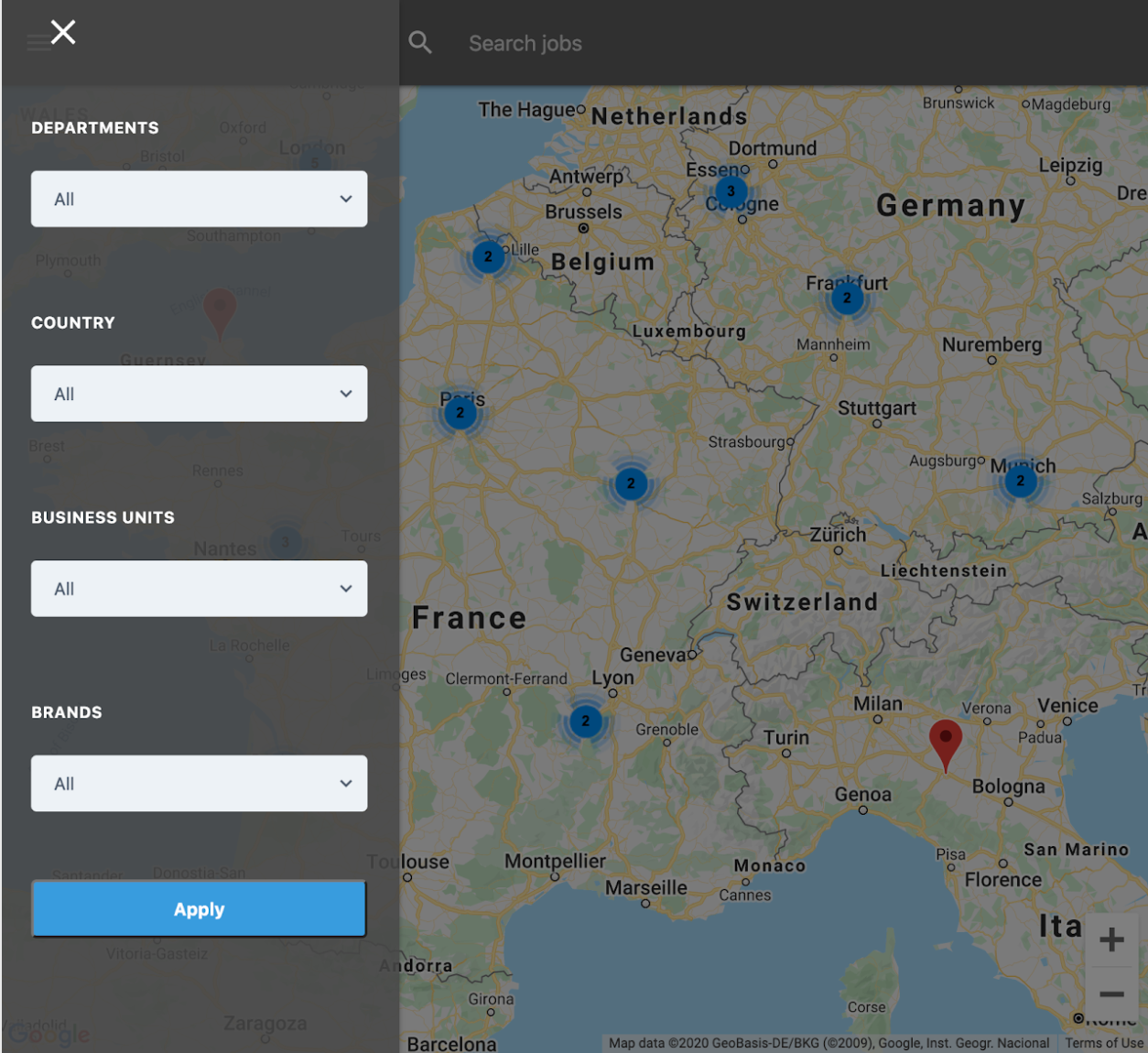 Rhaegal offers a career site to support Maps4Smart using WordPress technology.
The environment is at your disposal to create content.
Alternatively, Maps4Smart can be embedded in any website by using the link to the map provided in the configuration.
When the map is zoomed on an area or a group of jobs, the list refreshes automatically.
When filters are used in the burger menu or the keyword search bar, both the map and the job list are refreshed to apply the new filters.
On a mobile device, the site will either display the jobs as a list or show the map. This is a really widely used approach on mobile phones since navigating on a map can be tricky on those screens.