Form4Smart is a powerful way to collect data from your candidates in SmartRecruiters by creating and designing custom forms. It is available at https://form4smart.rhaegal.com/.
Once questions are configured, candidates are invited by email to answer a form as soon as they reach a specific step.
Their answers are saved in application fields in SmartRecruiters, and can therefore be reused in offers, contracts... Or exported to other systems.
The candidate is afterward moved automatically to a different step configured in the application.
Both Steps and email are fully configurable.
¶ Recruiter and candidate experience
When the candidate reaches the configured step in the process, a request is sent by email.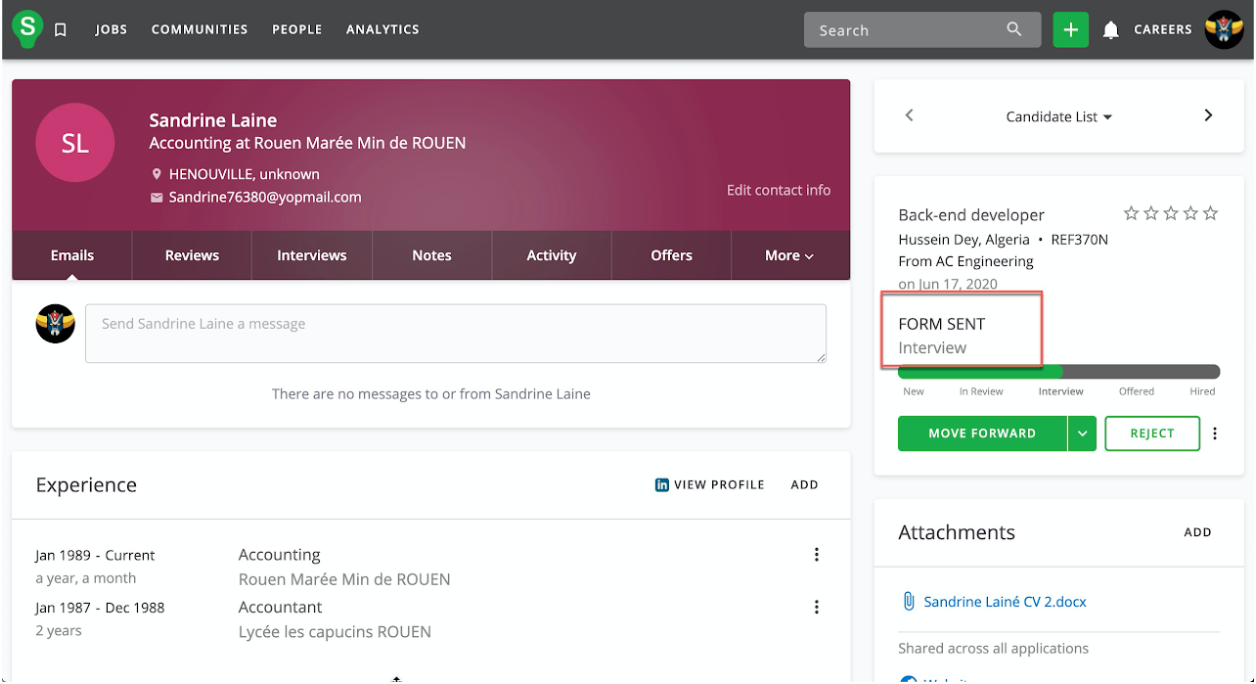 A notification is also added to the hiring loop.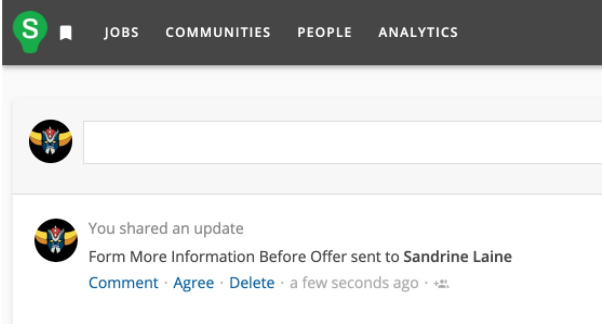 The candidate then receives the email that was configured in the application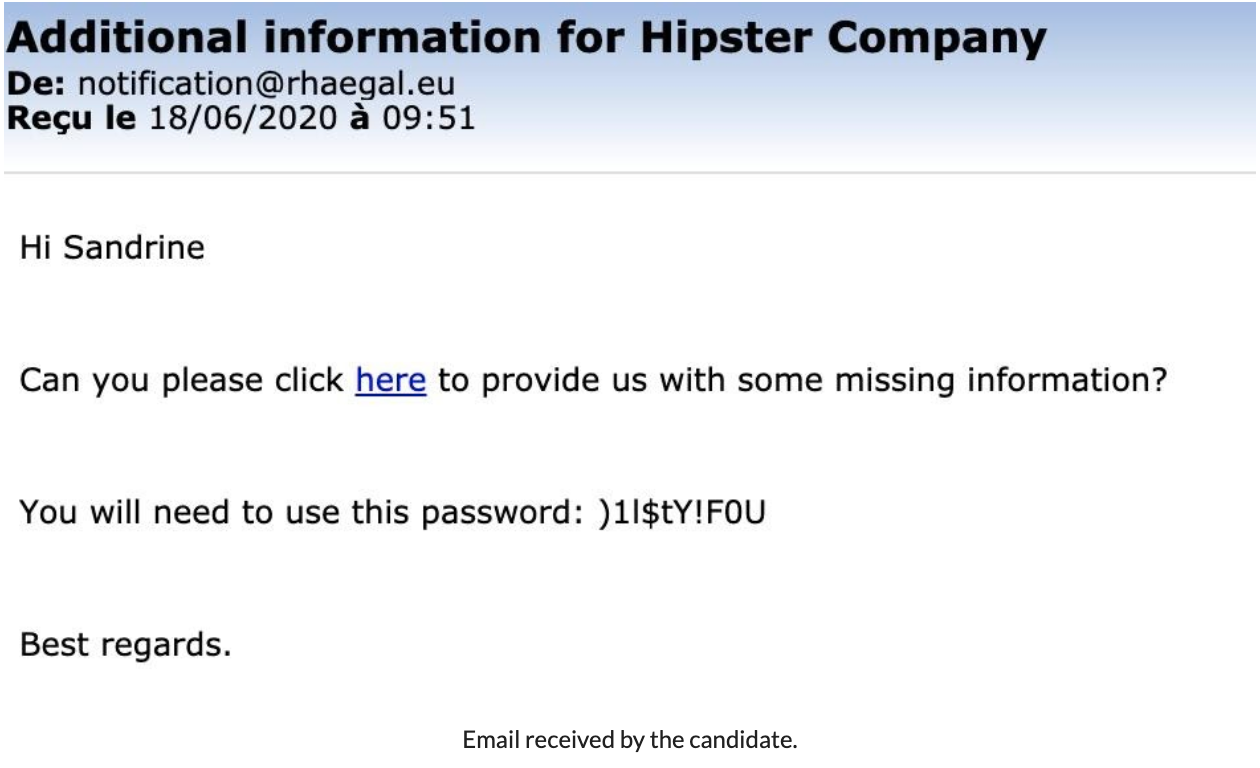 And can start providing the required information: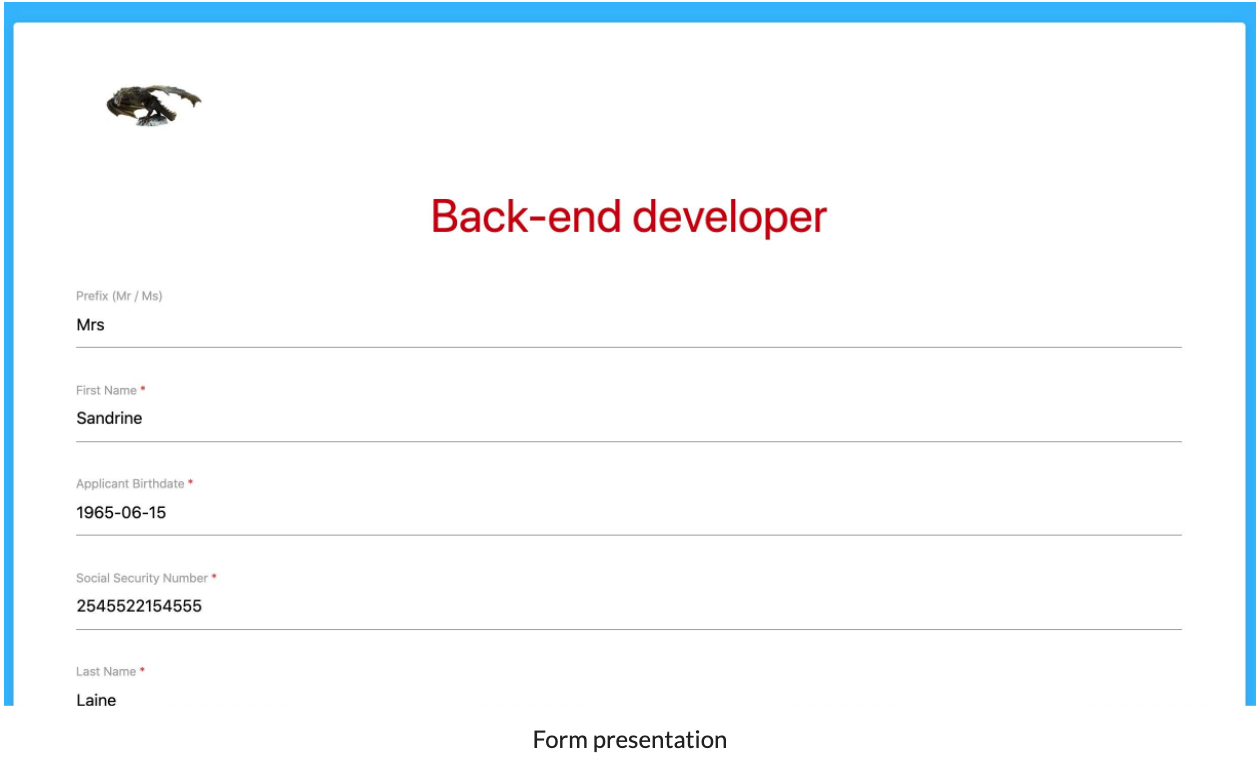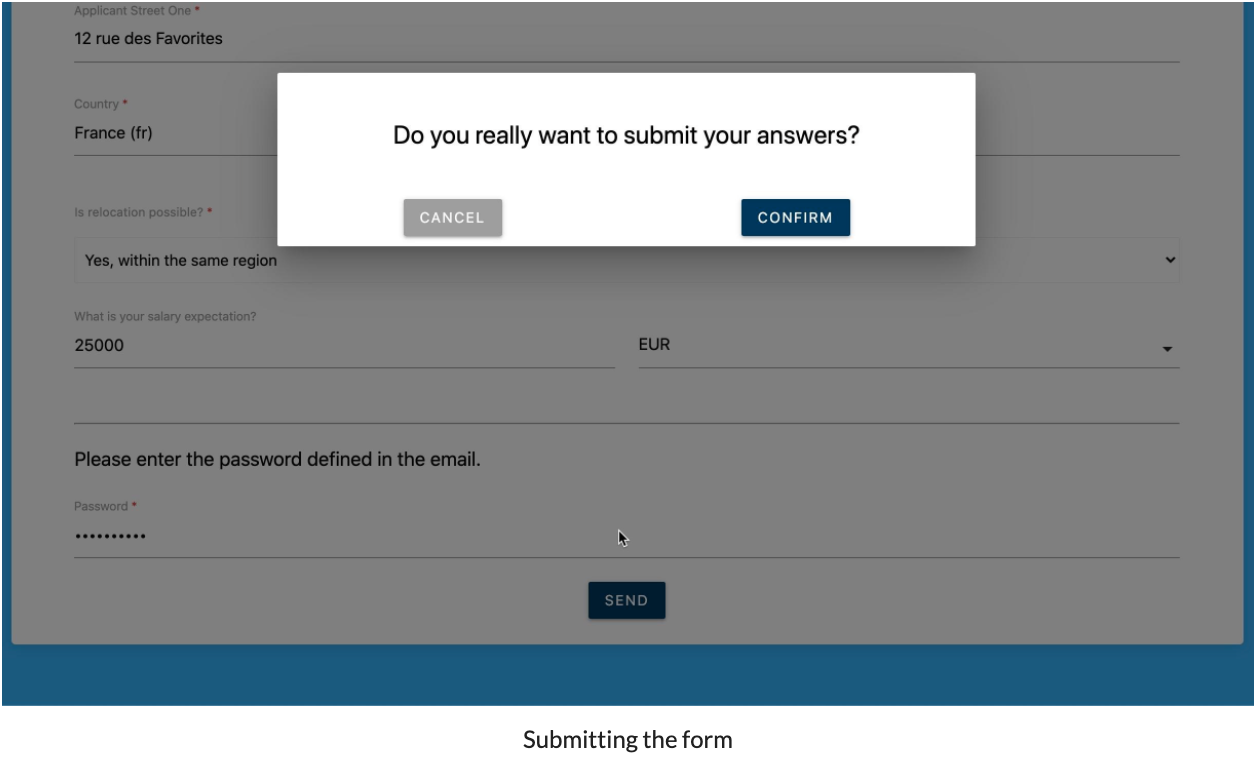 Once the candidate clicks on SEND, the candidate file can be moved to the configured Step (FORM SUBMITTED here is used as an example).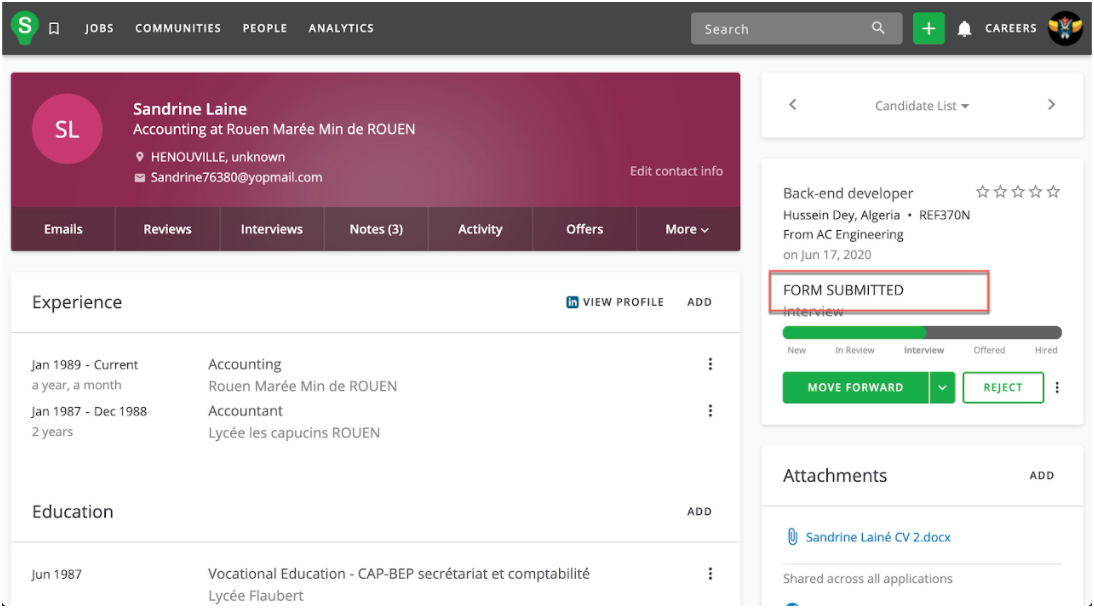 The recruiter also receives a notification in the Hiring Loop.